The working landscape has changed dramatically over the past couple of years. The Covid-19 pandemic changed both employers' and employees' views on remote work. As of early 2022, 59% of Americans who can work from home are choosing to do so. Having a good home workspace is more important than ever, and Adept Motions has some tips for making yours the best it can be.
3 Ways To Make Your Work From Home Office Relaxing & Productive
With the number of work from home jobs currently being offered to employees by employers, the rise of the home office is now an integral part of how we live. Gone are those stuffy home libraries with dark wood walls, overstuffed leather furnishings, and heavy draperies that kept the atmosphere somber and oppressive. 
In fact, we have enough research now to inform how we decorate our workspaces to improve our mood, increase our productivity, and make an overall more enjoyable place to spend our working hours. The good news is that we don't have to spend a fortune to create a work from home environment that is even better than the one we left behind.
Manufacturers are recognizing consumers' needs to outfit their homes to accommodate this new normal, so we get the benefit of having lots of affordable choices.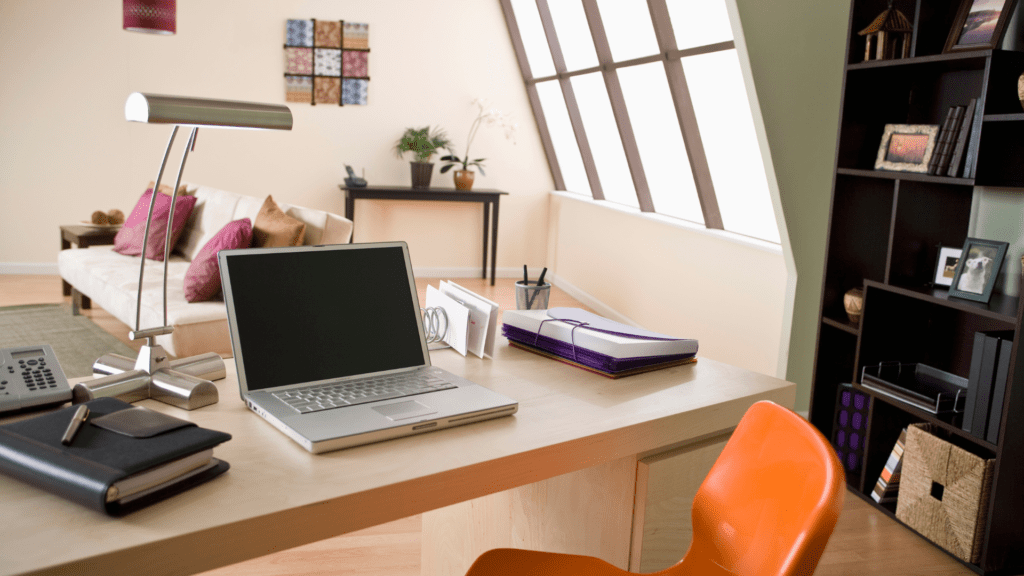 Your first purchase should be an ergonomically constructed chair. Your spine, muscles, and nerves all depend on you being in proper alignment. Going for a cheaper alternative to save money can result in poor health and lost productivity, as well as long-lasting physical consequences. 
Purchasing a sit-stand desk, or sit-stand adaptor for your present desk can also go a long way toward reducing back pain and stiffness. Using a standing desk can encourage workers to spend less time sitting. People who sit with poor posture create misalignment of their spine and knees, have poor circulation, and suffer from fatigue, headaches, and shoulder and back pain.
Custom-made cabinets are not only functional, but they can also be elegant too. Though they may be pricier than ready-made cabinets, they can be designed to fit your needs, be ergonomically functional, and can be suited to specifically hide unsightly electronics, and wires and cords. 
If you are going to work from home and need to make major changes, like adding windows and doors, or even adding an entire room, take before and after photos and keep those receipts.
If you should decide to sell later, the costs of those improvements will be factored into the overall appraisal value of your home. Appraisers look at the quality, condition, and presence of key additions. Therefore, it's important that any big-budget improvements be made with future buyers in mind.
Building onto your house can be a good time to look at your HVAC system if it's time to have your HVAC system replaced. A system can last up to 20 years, but that means regular servicing. Get in touch with a local HVAC company to have your system inspected and maintained.
If you'll have clients or vendors visiting, you may need to increase parking space or walkways. According to the Cost Evaluation website, asphalt can cost between $1 and $5 per square foot. Or, you can make a gravel driveway yourself, saving you money over asphalt or concrete.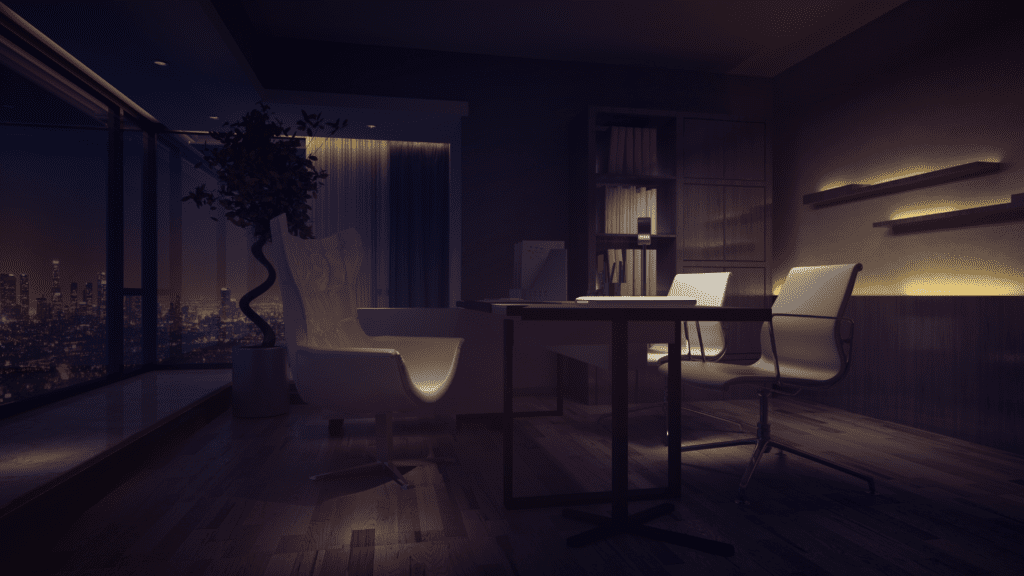 Lighting should be carefully thought out and planned. Improper lighting can cause eye strain and take away from the overall feel of the room. Lights should be placed to minimize shadows and should be diffused with lampshades or bounced from walls and ceilings. Consider investing in smart bulbs. You can set them to a timer, adjust settings and brightness levels, and even turn them on and off using just your voice.
Good lighting is also necessary for any indoor plants you have in your office. A humidifier or other home products can be useful as well. There are several humidifiers on the market, so you want to find the best one for your plants. Be sure to check out unbiased reviews online before making your purchasing decisions.
Wallpaper can break up the monotony of a room and can be replaced easily if you purchase peel and stick paper. Grasscloth wallpapers add a touch of elegance and richness to your office and are available in a large assortment of colors to complement your walls and floor.
Working from home is fast becoming the new normal and soon it will be so common, nearly all our homes will require office space. Keeping that in mind, make sure your workplace works for you and will be inviting for any potential buyers down the road.
There you have it, you know obtain 3 important tips on how to work from home and still have a productive day.  Now, if you are in need of help with Brand Awareness, Marketing Tips, or Search Engine Optimization. 
Please be sure to take the time to read some of our related articles below.  Also, don't forget to sign up for our email list so that you do not miss out on our future Tips & Specials!