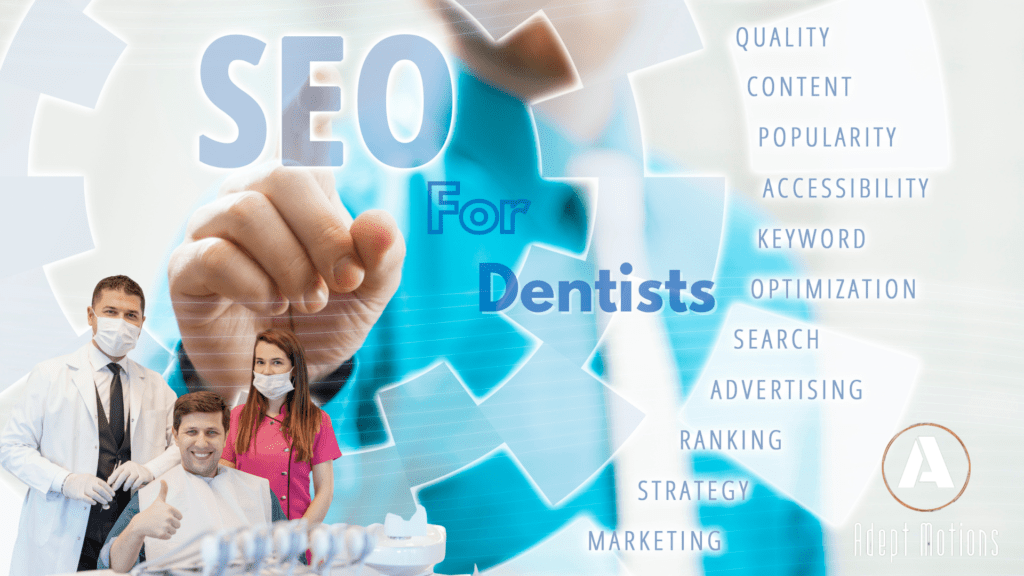 If you own and operate a dentist's office you need to realize that SEO for Dentists is something that dentists across the entire country are starting to realize is truly important to their online presence as well as the future of their practice. 
Dentist offices across the United States are redesigning their websites to become more consumer-friendly as well as to keep in contact with current and past patients.  Social Media Marketing is another online marketing strategy that many dentists have started investing money into. Even Content Marketing aka blog articles is being used to attract more patients across the entire nation. 
However, every one of these strategies will not be effective if your SEO for dentists strategy is not implemented properly. 
As a dentist, it is important to realize that the days of people using phone books and the yellow pages to find a local dentist in their area are long gone.  In today's digital world, when someone needs an answer to a question or a solution to a problem the very first thing they do is search online.  As a result, if your practice is not listed on the 1st page of Google you are losing 100's if not thousands of potential new patients each and every month. 
This is why in today's article we will go over not only what SEO for Dentists is, but we will also share with you some tips on what you can start doing to have your dentist practice optimized a little better for the search engines. 
If you are not sure you have done things right or would like a FREE Dental Practice SEO audit, just simply click on the following button to sign up.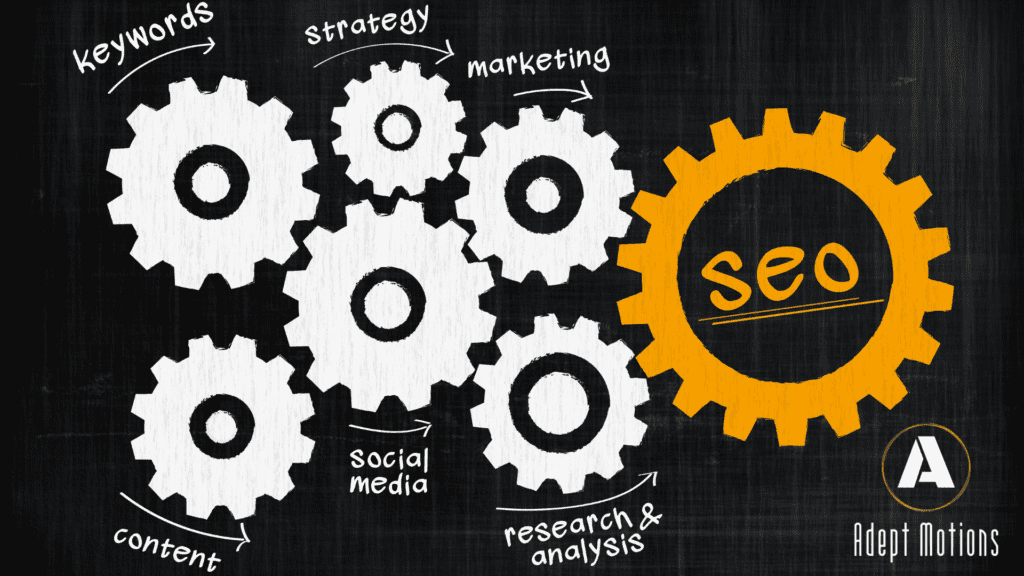 SEO For Dentists, What Is It Exactly?
To clarify, SEO for Dentists is the process of having your dental practice ranking high in the search results for all search engines like Google, Yahoo, DuckDuckGo, etc. Furthermore, having a properly optimized website and a dental practice SEO strategy implemented is the only way to achieve these results. 
For your website to be truly optimized there are many Search engine ranking factors you must take note of and adhere to in your SEO for Dentists strategy. Two of those factors are your page load speed as well as your page layout. 
To explain, the search engines want to know that the consumer can get to the information that they are searching for as well as the page that is providing them with the information is easy to navigate and provides for a good user experience. 
Properly implementing the practices that will provide your dental website SEO strategy with results can be difficult if you do not truly understand how the search engines work as well as your way around the back end of a website. 
If your dental practice does not have an IT team in place that can perform these tactics for you or if you do not understand how to properly optimize your website yourself, we are more than happy to help here at Adept Motions. Just simply click on the following button to learn more about our Dental SEO Services that can help your practice.
Learn How Our Dental SEO Services Can Help Your Practice In The Video Below
Why Dental Practice SEO Is So Important
Unfortunately, implementing an SEO for dentists strategy is not the top priority for many dental practices across the nation. As a result, their dental practices are nowhere to be found in search engines except for maybe the local SERP. 
However, that would only happen if there were very few dental offices in that region or city. Without an SEO for dentists strategy implemented if there is any competition whatsoever, there will very little chance for that dental practice to show up in local searches.
Every dental practice owner needs to understand that studies show that in 2022 the top-ranking organic search result on Google takes home 39.6 percent of all clicks. This is up from the 28.5 percent click-through rate which was reported in 2020. 
Equally important, the listing holding the number 2 spot in the Google search engine receives 18.4 percent of the clicks.  While the listing holding onto the 3rd position in Google gets 10 percent of the clicks. 
What these numbers show is that If a dental practice is not investing in a dental SEO agency to help take advantage of these amazing opportunities, they are missing out on more website traffic with leads to more leads which in return leads to more patients and higher profits.
The best part is that if the other dental practices in your area have failed to invest in an SEO for dentists strategy, it will be your practice outranking everyone and taking home all the leads and new patients.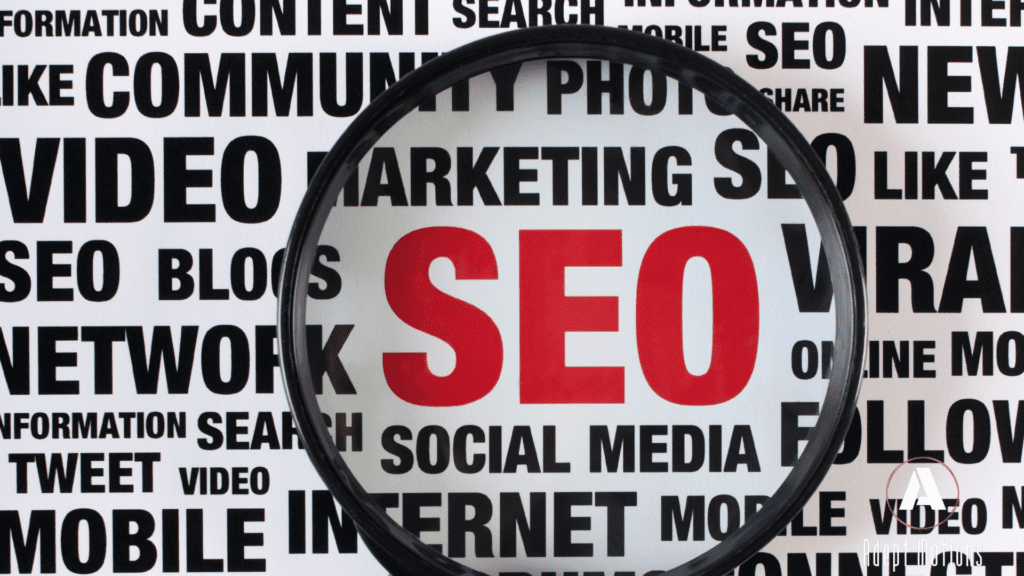 4 Of The Best Dental SEO Practices To Start With
This is not only the first step every SEO for dentists strategy should start with, but it is also the most important step!  Keyword research is the backbone of every SEO strategy, no matter what your niche is. 
To explain, you must first know what your patients are looking for before you can provide a solution to their problems.  It simply is not possible to optimize your dental website without knowing what services and advice you need to provide your patients.
Once you have gathered a list of keywords that have a high monthly search volume you must now implement them properly across your web pages. You will also need to implement the highest-searched keywords into your title tags. Now, don't forget to gather some longtail keywords as well.  Longtail keywords usually have a lower monthly search volume but they typically convert better the regular keywords.
By properly implementing these keywords across your website every time a consumer Googles something using any of these keywords the web pages you have them implemented on will get crawled by the search engine bots.
2. Implement Local SEO For Dentists Strategies
Once you have your dental practice website optimized next you want to get your practice listed and optimize on the correct online directories. There are 2 reasons this step is so important. 
Number one, getting listed in the online directories will help your dental practice show up in the Local SERP (Search Engine Rankings Page). Second, when someone performs a voice search the search engines crawl the online directories searching for the information that provides the best answer to the search query.
They are several online directories that you can list and optimize your dental practice on, but there are 4 online directories that are a must.  To help your dental practice get started off on the right foot, we have listed those four online directories below.
1. Google My Business Listing (Only need FREE Listing)
2. Yahoo Bing Business (Only need FREE Listing)
3. Yelp For Business (Only need FREE Listing)
4. Yellow Pages Business (Only need FREE Listing)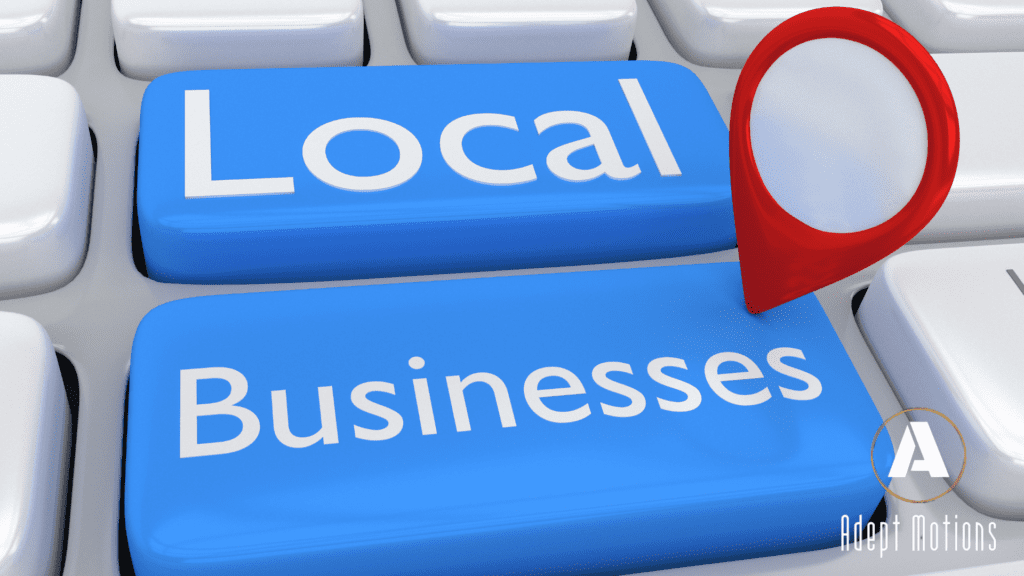 3. Start Writing Blog Articles
I cannot emphasize enough the importance of writing blog articles to achieve a successful SEO for dentists strategy. It does not matter what industry you are in, if you do not begin to write blog articles you will never achieve true optimization for your website. 
To explain, writing blog articles is so important because they allow your dental practice to not only provide tons of detailed information to your consumer.  Blog articles also provide the opportunity for your entire website to get crawled by search engine bots if you have implemented your internal linking strategy properly. 
As a result, and in time you will begin to see your dental practice's online rankings increasing gradually.  Blog articles will not only help your dental practice's online rankings, but they also make for excellent Social Media posts and usually perform well on social media platforms.
4. Create & Share Quality Content On Social Media
While blog articles are a great way to ensure that your SEO for dentists strategy gets results, it is important to realize that Social Media Management and Marketing will also play a major role in your dental practice's success.
To explain, SEO (Search Engine Optimization) is a patient person's game.  It does not matter how big of an SEO expert you are, to see your dental office's online rankings increase is going to take time!
For this reason, is why your social media marketing and management strategy is so important.  You cannot afford for your dental practice's brand to go unnoticed for 4-6 months which is the average time it takes to see significant results from a properly implemented SEO strategy.
So, it is crucial to your dental practices marketing strategy and future success to also concentrate on creating high-quality and informative content to share with your social media followers.
As we mentioned earlier, blog articles make for great and highly engaging social media posts, but sharing pictures with statistics or tips is also a great type of content that produces good engagement on social media platforms. 
If you own a dental practice or even run the marketing department, hopefully now you not only see the true importance of SEO for dentists, hopefully, you also have an understanding of how it is going to get your dental practice more patients.
Be Sure To Sign Up For Our Email List Below So That You Do Not Miss Out On Our Future Informative Articles!